Pricing and plans for appraisers
Switch to TOTAL today
—
1-866-366-4075
Better software. Fair policies. Guaranteed.
For offices with multiple users, call for your custom pricing. (Office networks start at just $299.)

Most popular!

Seasoned expert Professional Bundle
TOTAL formfilling
Mobile app - unlimited use
Sketching for mobile and desktop
Unlimited location mapping and flood data
Support from 6AM to 9PM CT, M-F
Mismo XML and PDF delivery
AI Ready, Corelogic, TSI delivery
1000 files of cloud backup and recovery
Titan Analytics - instant market analysis
Website and marketing tools
Unlimited settings backup and recovery
InterFlood color flood maps
One-on-one coaching
One free day of live training
One free Seminars On Demand course
Elite-only perks
Save $99 over buying separately
The industry's best value Elite System
TOTAL formfilling
Mobile app - unlimited use
Sketching for mobile and desktop
Unlimited location mapping and flood data
Priority Support – 24x7x365
Mismo XML and PDF delivery
AI Ready, Corelogic, TSI delivery
1000 files of cloud backup and recovery
Titan Analytics - instant market analysis
Website and marketing tools
Unlimited settings backup and recovery
InterFlood color flood maps
One-on-one coaching
One free day of live training
One free Seminars On Demand course
Elite-only perks
Save $974 over buying separately
Getting started Essentials Bundle
TOTAL formfilling
Mobile app - unlimited use
Sketching for mobile and desktop
Unlimited location mapping and flood data
Support from 8AM to 5PM CT, M-F
Mismo XML and PDF delivery
AI Ready, Corelogic, TSI delivery
1000 files of cloud backup and recovery
Titan Analytics - instant market analysis
Website and marketing tools
Unlimited settings backup and recovery
InterFlood color flood maps
One-on-one coaching
One free day of live training
One free Seminars On Demand course
Elite-only perks
TOTAL will save you time at every step. (See how.) From multi-field canned comments to a paperless digital workfile to our free and integrated mobile appraisal app, you'll easily save over an hour per report. You'll also have access to one-on-one walkthroughs, live support, videos, and more.

All our products are backed by our 100 day money back guarantee. If they don't live up to your expectations, we'll refund every penny. You've got nothing to lose.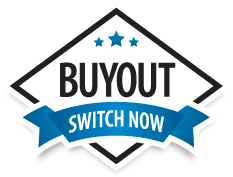 With our Buyout Program, you get a prorated discount on TOTAL for what you've paid your current software vendor in the last 12 months.
You could even switch for free!
Learn more here.
"My favorite memory is switching to a la mode over 15 years ago and how much easier my work became using a la mode products. I'm an Elite member and wouldn't use anything else! Thanks a la mode for making my business thrive!"
TOTAL Essentials
TOTAL Professional
TOTAL Elite
Annual Pricing
$698 Renew yearly for $349 Buy now
$948 / year Renew yearly for $698 Buy now
$1,798 Renew yearly for $1,499 Buy now
TOTAL — Learn more
Advanced formfilling technology for the desktop
Over 800 forms (including Canadian and non-lender)
Convert files and databases from previous appraisal software
Subject and comp consistency tool
Reuse comp data from prior reports
MLS data importer
View, arrange, and adjust all comps in one scrolling window
Auto-adjuster built for UAD line-items
Percentage, square foot, and non-numeric adjuster
Make one adjustment and push it across the grid in a click
Integrated Worksheets and 1004MC
One-click QuickLists to auto-fill fields and sections
Add PDFs, images, and docs to your report in a click
Simple forms navigation
Options to merge data or clone reports
Digital Workfile for any file — emails, scans, photos, unused comps, and more
Secure Digital Signatures
Word processor addenda writing
Comps are geo-located and auto-added to the Comps Database
Freeform UAD data entry and instant auto correction
Photos in database are labeled and grouped by neighborhood, address, and more
Built-in notes and shareable to-do lists
E&O Reviewer (UAD and non-UAD)
Easy report search and preview
Customizable file management and report layout
Faster forms engine designed for today's tech
Easily revert back to previous versions of a report
Integration with DataMaster, NDC Data, Marshall & Swift, and more
Built-in spell checker
Contact list management
Integrated math calculator
Membership — Learn more
Membership Level
Platinum
Gold
Silver
Technical Support hours (all times Central)
24x7x365
Mon-Fri, 6am-9pm
Mon-Fri, 8am-5pm
Automatic updates with new tools and forms
Aerial maps (unlimited: no per-use fee!)
Street maps (also unlimited!)
Automatic flood data (yes, unlimited)
Automatic census tracts (unlimited, again)
See database comps in one map
Automated driving directions
USPS standardized addresses
TOTAL for Mobile — Learn more
Compatible with iOS (Apple iPad and iPhone)
Compatible with Android (Google Nexus, Samsung Galaxy, and more)
Compatible with Amazon Fire HD
Perform paperless inspections
Unlimited syncs with TOTAL on the desktop
Take pictures on the tablet and drop them right into the form
Sketching — Learn more
TOTAL Sketch (free, mobile and desktop)
Compare sketch to your photos, GLA, and aerial map in one window
Import Apex sketches
Updates and support
Trace mode (speed up multi-story properties)
Integration with 3rd party tools (Apex, Phoenix, Rapid)
Clients and delivery — Learn more
Secure UAD MISMO XML + PDF
SmartBrowser automatic XML and PDF to your client's site (without browsing or logging in)
PDF printing and delivery
TOTAL Connect (See list of plugins)
TOTAL Connect Pro (See list of plugins)
Support and training
Technical Support Hours
24x7x365
Mon-Fri, 6am-9pm
Mon-Fri, 8am-5pm
100 days of 24x7 phone support and one-on-one coaching to help transition to TOTAL
Live and recorded webinars cover switching, marketing, etc.
Quick weekly tips, step-by-step videos, and documentation
Ongoing, unlimited Product Coaching
Priority support jumps ahead of all other callers
Elite-only workflow and marketing webinars
Free seat at our Elite-only Workshops
Vault online backup and recovery — Learn more
Appraisal report storage and anywhere access
Up to 1,000 reports
20 recent reports
20 recent reports
Software settings and preference backup and recovery
InterFlood flood mapping — Learn more
Full color, customizable, high resolution flood maps
500 / year
Enterprise XSite website for appraisers — Learn more
Professional appraiser-specific website
Prewritten content to get you started
Integrated SEO tools to get you ranked on search engines
Ghostwriter automatic content generation
Lead capture forms (fee quote, service area, and more)
Professional web mail using your own custom domain
Integrated credit card processing
Listing on XSites Network (public appraisers database)
Automated email and print marketing — Learn more
90 days of XSellerate automated email and print campaigns for non-lender clients
(no more AMCs!)
Create ongoing, automatic email campaigns to current and past clients
Create postcards and door hangers for non-lender prospects
Use pre-created content for non-lender business
Create custom ads easily
Integrate with lead capture forms on your XSite